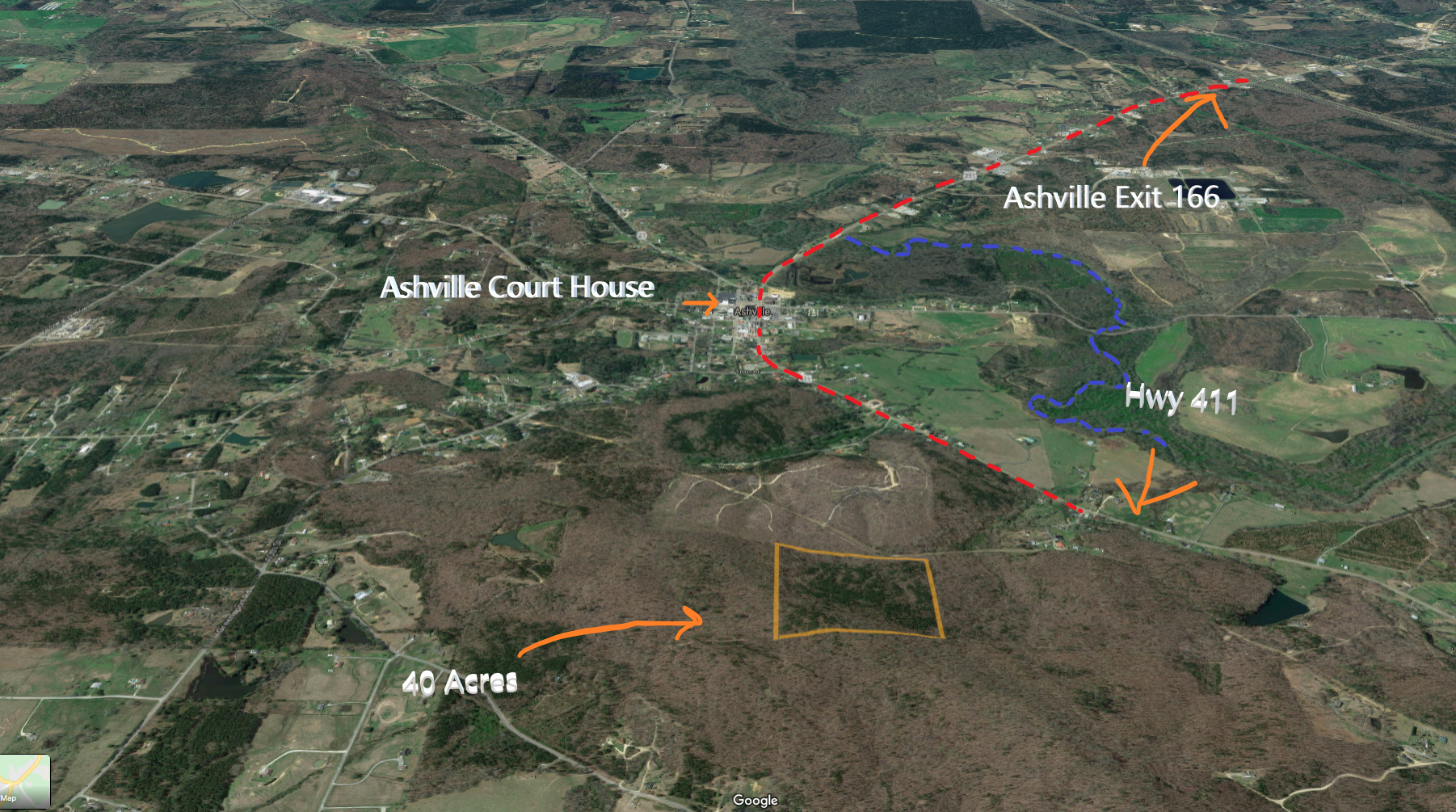 Hunting – 40+/- Acres Land For Sale –
40+/- Acres Land For Sale located in Ashville Al. Property is currently land locked. Property is elevated which can offer Mountain Views. Timber hasn't been cut and joins other large tracts of property. Viewing the google map below will give you some idea of it's located. Sits between Montgomery Drive and Turn Road.
Directions: Go I-59 to Ashville Exit 166. South on Hwy 231. Past Fouts Kubota Tractor and turn left on Hwy 411 North to Rainbow city. You'll past Montgomery Dr. Then next road is Turn Road.
Tags