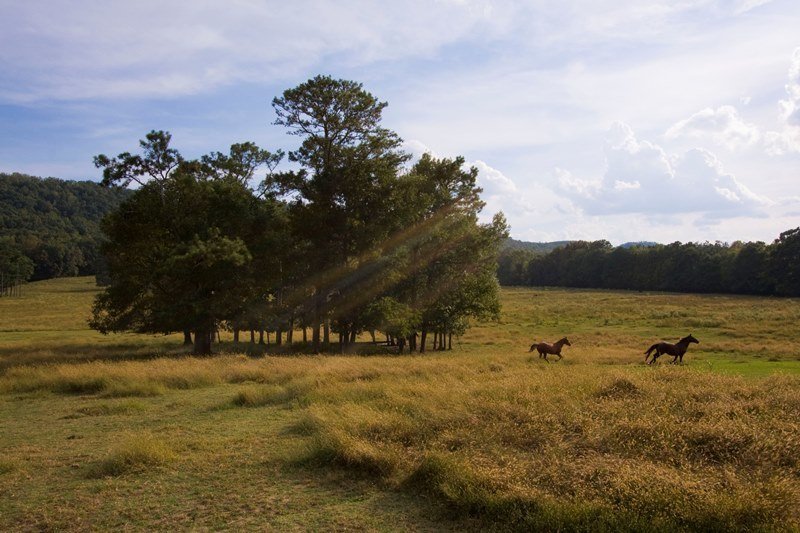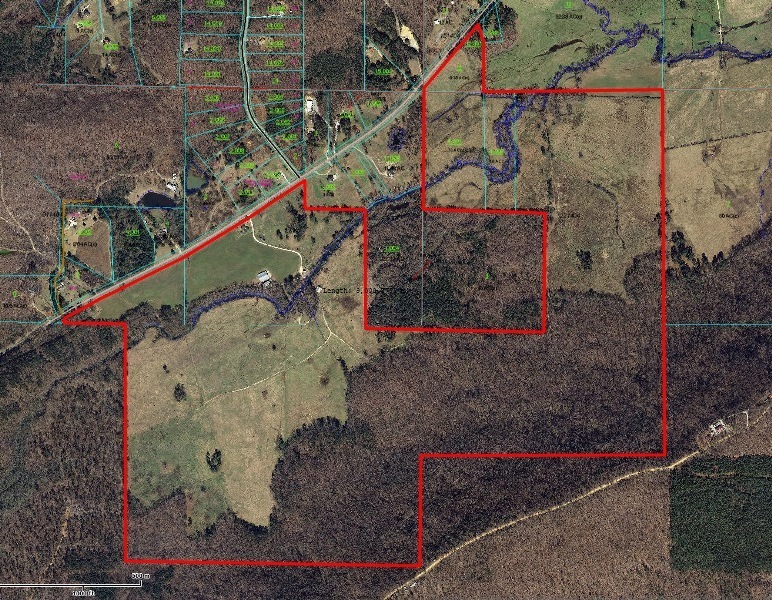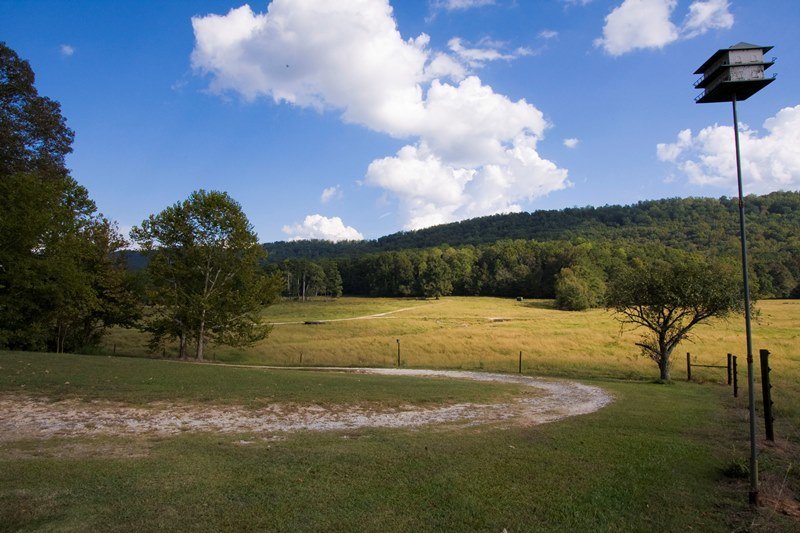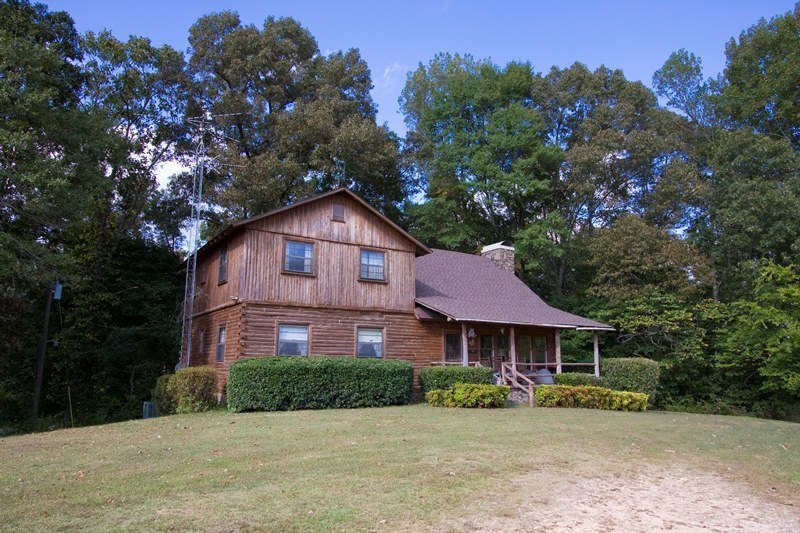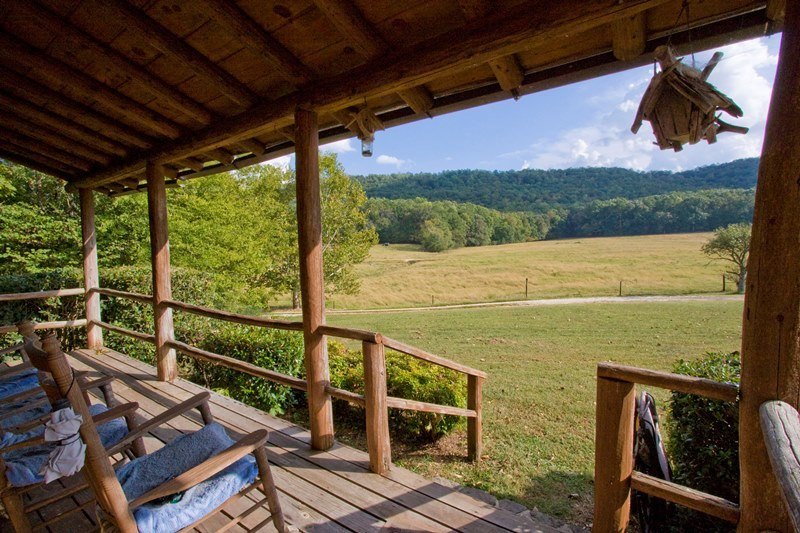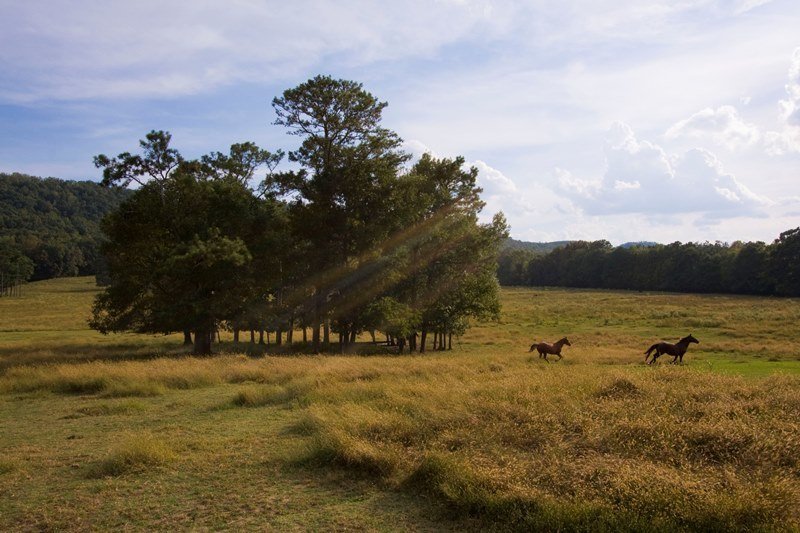 Sold! Faulkner Farm – 472 Acres – Log Home – Cattle – Horses – Hardwoods
"Down in Beaver Valley a heard of pampered cows are grazing on tender grass and drinking in a million dollar scenery", according to Nancy Jackson of the Gadsden Times in 1984. The Faulkner Farm has been a treasured farm for over 30 years in St. Clair County, AL and was known nationwide for Simmental Cow Breed seed stock operation for many years.
Now available for sale for the first time, the 472 Acre Faulkner Farm is leased and operated today as a full functional cattle farm. Faulkner's shipped western cedars from Canadian/Michigan border to build their beautiful 3br 2.5ba Log Home. The Faulkner Home is that moment on vacation you arrive and realize you never want to leave. Open timber rafter's gaze over the great room. The kitchen speaks entertaining while guest gather around breakfast bar or Christmas dinner spreads on the dining table. Gaze from the front porch at wild turkeys as they race across lush pastures or nap on the back porch while listening to rushing waters of Beaver Creek. Standing tall among its 208 acre forests, you'll find mature white and red oaks and even shagbark hickories in its dense landscape. 264 acres are home to cows and horses as they graze pastures draped in abundant lush grasses. 5,000+/- ft. of meandering Beaver Creek.
Farm operator home upfront is a 3br 1ba home. Tractor and equipment storage includes; 9,000 Sq. ft. pole barn currently used for hay storage and 4,000sq. ft. enclosed barn used for trailer storage, Small farm office, 2400 sq. ft. pole barn storage and 3,000 sq. ft. enclosed barn. Equipment, Cows and horses are owned by pasture lessee.
Come own a "Million Dollar Scenery" where pampered cows graze down in Beaver Valley and a farm known by many as "The Faulkner Farm" can be your treasure farm for a lifetime.
Tags